COVID-19 TESTING INFO
We encourage you to continue to get your COVID-19 testing, no appointment required. Walk-ins are held at Saint Paul Church and available on Fridays, see the hours below. Although you may have been vaccinated you can still get the infection and pass it to your family friends coworkers and others.
COVID-19 TESTING DAYS & HOURS
Every Friday at Saint Paul Church
Hours: 9:00 AM – 11:45 AM (must be in line by 11:00 AM) and 1:00 PM – 4:45 PM (must be in line by 4:00 PM) – Closed 11:45 AM to 1:00 PM
Location: Saint Paul Church 3996 14th Ave., Sacramento, CA 95820
COVID-19 Testing Contact Phone Number: 916-573-3555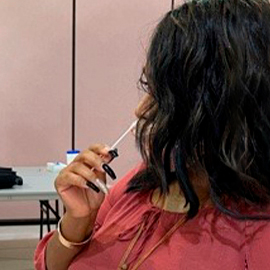 ABOUT THE SAINT PAUL COVID-19 TESTING TEAM
Sacramento County and Saint Paul Church of Sacramento (St. Paul Baptist Church) formed a partnership in August 2020. In March 2021, the former Community -Based Testing (CBT) Site transitioned to the California Department of Public Health (CDPH) and St. Paul joined them. The Site was created to serve the Oak Park community; however, since we allow walk-ins, people come from all over California to test. Since opening he Site, the Team has served over 21,000 community members either on-site or at community events. Community members return weekly because they say they enjoy how smoothly and quickly the Site runs and how well they are treated upon arrival. We enjoy serving the community every week and look forward to seeing them. The Site is open every Friday.